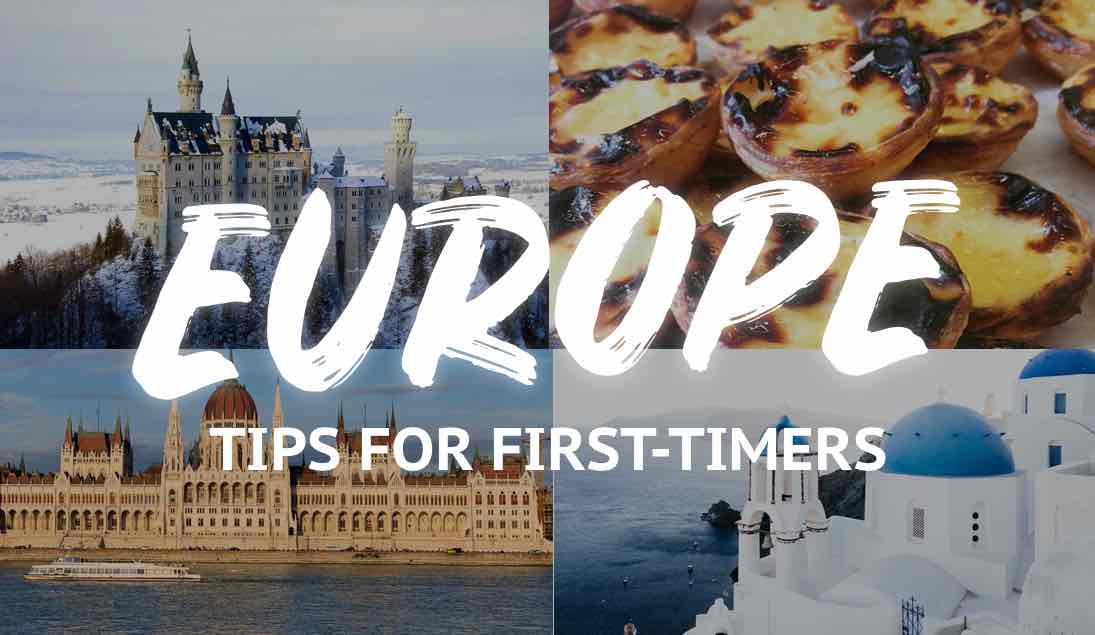 With a variety of very interesting tourist attractions, Europe is a destination that is always crowded with tourists. Are you planning to go to Europe for the first time? The guide below will not only help you prepare travel plans but also make your travel activities even more interesting.
Determine the Destination
Traveling alone leaves you free to decide which country or city to go to. If this is your first time traveling to Europe without a tour, it's not uncommon to want to visit as many destinations there. In fact, Europe is not a small place. The more destinations you want to visit will affect the time and cost required. Just a note, the school holiday period in June-July and year-end holidays in December – January are the most expensive seasons in Europe. If you plan to save on budget, go outside of those two periods. Set a time, set a destination and set priorities.
Determine Effective Transportation
After choosing a destination, now is the time to determine transportation to reach the country or city you are going to. To explore Europe, you can use a plane, train or bus. Apart from cost, time effectiveness is something to be reckoned with. If you plan to use an airplane, EasyJet, Ryanair, Germanwings or Wizz Air are the low-coast airlines that many tourists choose. In addition, changing countries by train with the Eurail Pass, which reaches 28 countries in Europe, is an attractive option. To avoid the uncomfortable situation of running out of tickets, it's best to book your tickets before the day of departure.
Determine Daily Transportation
In addition to determining transportation to move cities or countries, you also need to pay attention to the type of transportation that will be used as daily transport while in a place. Metro, tram and bus are the three modes of transportation that are often used as options. Apart from that, using taxis, renting a car or ridesharing can be used as alternatives. If you choose to use the metro, tram or bus, the choice of ticket you buy (whether it's a one-way ticket or buying a Day Pass) can be adjusted according to the number of destinations you are going to, the duration of time you spend while in that place, and your budget. prepare.
Determine the Lodging
Hotels, hostels or apartments are the three places you can choose to rest. If you want to fall asleep in a comfortable place equipped with various facilities, hotels are the best choice. If you want to meet and interact with travelers from around the world, a dorm room in a hostel is the right choice. If you choose to stay at a hostel, don't forget to bring a towel (because not all hostels provide one) and a padlock and key (or locking a locker). Whatever the choice, it's best to choose lodging near a train station. Lodging located near the station will save you time and make it easier for you to go to even more places.
Take advantage of the City Card
In an effort to make tourism more comfortable, several European cities have provided special cards that tourists can use. By purchasing the iamsterdam City Card, The Paris Pass, Barcelona Card, Berlin Welcome Card and city cards in other cities, you get access to take advantage of all modes of transportation (bus, metro, train), free tickets to museums / art galleries / historical buildings / other tourist attractions, free from queues when visiting tourist attractions, discounted prices at various restaurants and shops, as well as a free map that has a list of interesting destinations.
Purchase Tickets to Tourist Attractions Online
In today's digital world, any purchase can be made online, including purchasing tickets to tourist attractions. Many tourist attractions in Europe have implemented online ticket purchases to make it easier for tourists to visit. Apart from making tourists more comfortable because they don't have to bother queuing, buying tickets online provides another benefit, namely cheaper ticket prices!
Master Some Basic Sentences in Local Languages
As a medium for communication, language is one of the important things that need to be considered when you are traveling. To make your trip around Europe smooth, make sure you master a few basic sentences in the local language, especially when you visit France, where residents prefer or are more active in speaking French than English. You don't need to speak fluent French, just master basic words like 'excuse me', 'sorry', 'thank you', 'where', 'how much' and 'do you speak English?'.
Bring Favorite Foods
You shouldn't underestimate stomach matters. While traveling around Europe, you will find foods with different characters in each city / country. If you are someone who is somewhat difficult to adapt to food, bringing your favorite food is an option that should be considered. Rendang / dendeng, shredded and dry food are three foods that are often brought by Indonesian tourists when on vacation. Complementary foods such as chili sauce, chili sauce, tomato sauce, or chili sauce are also mandatory to bring.